ONE HEART ONE SOUL - Newsletter 4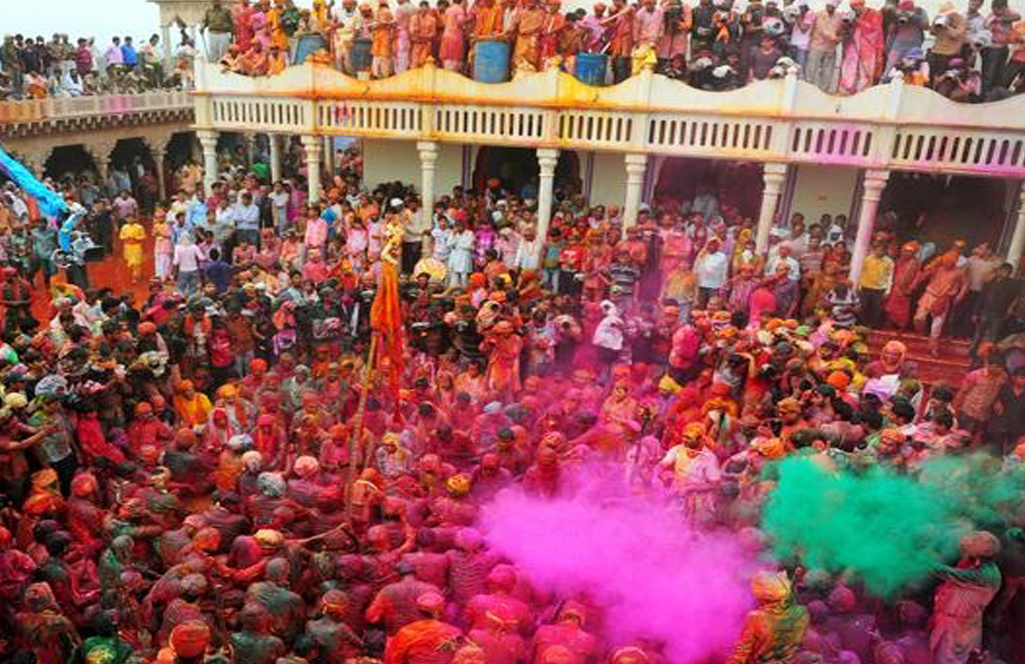 I have been getting a few enquiries on practical issues, hence this letter which hopefully will answer some of your queries.
FINANCE
There are ATMs all over India. You can easily use them to withdraw cash from your account.
If you are carrying cash, I would suggest carry this in AUD 50 and AUD 100 note denominations. This can be changed at hotel receptions or airport currency exchanges. Keep in mind, most items have been paid for; you will require cash for incidentals like the meals that are not covered, personal requirements or shopping in wayside stalls. When shopping in major stores and eating in big restaurants you could use your credit card to settle the bill. In my opinion, you are not going to need more than AUD 500-600 in cash to cover these incidentals.
Always have backups. I travel with 2 Debit cards, three different Credit cards, a Travel money card and cash. I do not keep them altogether; I place them in different bags or wallets for security reasons.
Please remember to notify your banks that you will be using your cards in Singapore and India.
MEDICINES
Be guided by the advice of your GP. Start preparing your medical kit, especially if you are on prescribed medication. I would suggest you also pack an emergency supply of essential medicines in your handbag, just in case the checked bag is delayed. Remember to include Insect Repellent in your kit. You need to start taking your Malaria tablets a few days prior to leaving Australia. Please remember to do so. To give you an idea, these are the medicines that I carry in my kit. Panadol, Imodium or Gastro stop, antihistamine tablets, travel sickness tablets (if required), Betadine ointment, a nasal spray, eye drops, Betadine gargle and Malaria tablets. Apart from these general medicines, I have my own prescribed medication. For your prescribed drugs, it may be an idea to get a certificate from your GP stating your requirements.
FORMALITIES
Please leave copies of your Passport/itineraries/credit card details/contact information with your close relatives. It may be a good idea to keep a spare copy of all this information in your checked baggage. Please be aware that Distant Frontiers has representation in most of the places we are visiting. Their representative from the Delhi Office is in contact with me on a daily basis.
I will probably have an Indian mobile. I will advise you the telephone number at a later date. The WhatsApp app is handy to have on your Australian mobile. You can use this overseas to send texts. Most of the hotels we are staying in have Wi-Fi; you could use your IPad if you intend taking it with you.
Please be aware that you cannot avoid queues at Airports. Please take note of your flight timings and ensure you allow yourself sufficient time to pass through Immigration and Security. Toiletries carried in your handbag should not exceed 100mls each and should be placed in clear plastic bags. Drinks and Water cannot be taken through security. In Sydney you are able to buy bottled water after you clear security. However in Singapore, you need to discard liquids before you pass through Security and on to the Gate.
Duty Free: If you intend buying any liquor to take with you to India, I suggest you buy it in Singapore. If you buy it at Duty Free in Sydney, it will be confiscated when you pass through security in Singapore. Singapore security will only accept duty free that is bought in Singapore. The other alternate is to buy it on arrival in Kolkata.
CLIMATE
The temperature is going to vary between the different parts of India. I have listed the average temperature in February for the places we will be visiting: Kolkata – Max. 31C, Min. 18C, Kohima – Max. 27C, Min. 11C, Jorhat – Max. 28C, Min. 12C, Kaziranga – Max. 27C, Min. 12C, Guwahati – Max.29C, Min. 14, Gangtok – Max. 20C, Min. 19C, Darjeeling – Max. 18C, Min. 7C, Goa – Max. 30C, Min. 23C, Mumbai – Max. 32C, Min. 20C.
CLOTHING
Cotton clothing is preferable. You will require warmer clothing for cooler climes. Please be adequately prepared for unseasonal changes. I carry a lightweight coat that folds to almost nothing. I got this from UniQlo in the city. It kept me snug when I visited North America and Canada last year when temperatures dropped to 12-13C. When we are in Darjeeling, we will be visiting Tiger Hill at the crack of dawn to see the sun rising over Mt Kanchenjunga. It will be rather cold. Be prepared. Many participants have asked me about wearing long sleeves the whole time. Here again the choice is yours. I generally take a mix of short and long sleeved tops. If I wear short sleeves, I do make sure I have smeared repellent over the exposed areas.
Please keep in mind you do need to cover up when you visit temples: no shorts or sleeveless tops. If you are going to wear a sleeveless top, please carry a shawl with you that you can drape over your shoulders when visiting a holy place. If your preference is a skirt, the hemline should be below the knees. In general Indians tend to dress conservatively; please respect this and dress appropriately. Include smart casual wear for dinner in the evenings.
Footwear needs to be removed when entering temples. Obviously slippers or slip-ons wold be ideal. However if you are more comfortable in joggers, please wear them.
BAGGAGE
Our Baggage allowance on the international flight is 30kgs. The allowance on the domestic flights is 25kgs. Please be aware of this. Your hand baggage should not exceed 7kgs. You are required to carry your own bag, firstly take it off the baggage carousel in the arrival hall and then transfer it to the coach outside. This should not be a problem as these days most of the bags are on wheels. Please remember not to place any sharp items in your handbag.
As far as possible, please refrain from engaging any airport porters. If you do so, you will have to pay for their services. Apart from cost it leads to a whole lot of issues, such as haggling over the price, running behind them, not to mention the chance of being pickpocketed. Your porterage at hotels is already covered.
CASA ALBUQUERQUE, GOA.
Each one will be allocated her own room. The toilet facilities are shared. I have attached the program suggested by the centre:
Wake up by 5.30 -6 am
Tea and coffee available.
6 to 9 yoga practice.
9 to 3 break (to go to the beach etc)
3.30 to 5.30 Pranayama
7.pm dinner.
This is the normal time table for groups. Subject to change.
The Eucharist will be celebrated very day.
CUISINE
I would suggest you gradually ease yourself into the Indian diet. Not all Indian food is spicy. Eat the local fare. Refrain from eating from street shops. The food in the hotels/restaurants that we will be taking you to is of a high standard. If you are going to sample anything on your own, the general rule is, eat fruit that you are able to peel; avoid yoghurt based food especially if it has been sitting out in a non-air-conditioned place. Hot drinks like tea are preferable; avoid ice unless you can guarantee the source of the water. Drink bottled water only. This is provided in the hotel rooms. All the ground transport you will be travelling in will also have an ample supply of bottled water. Be adventurous, but sensible. Check with me if in doubt.
LOCAL CUSTOMS
Eating: Indians eat with the right hand. The left hand is considered unclean and is generally not used to eat or hand food and money.
Garlands: If you are given a garland of flowers, remove it after a little while to demonstrate your humility.
Greeting: The Indian greeting is to put your hands together in front of your chin and incline your head forward, saying "Namaste". This means I recognise the God in you.
Religious Places: You do need to remove your footwear before entering a temple or mosque. In some places you may need to cover your head as well.
Begging: Begging is a common sight in India. Please refrain from giving beggars any money as it may create a whole heap of problems.
You will find Indians a fairly easy going lot. Keep an open mind. As is the case in any part of the world, be watchful and alert.
I will be meeting the Sydney participants in early February for an informal chat over a coffee. This is planned to enable you to address any last minute queries and at the same time hand over your prepared name label tags, giveaway item. For Antonia and Rosemary, I will give them to you when I see you in Kolkata (Antonia) or Sydney (Rosemary). If you need anything clarified, I am only a phone call away.
Thanks,
Marie Fonseca
www.spiceodyssey.net.au